Event Calendar
German Language Breakfast with The Atlanta Opera's Maestro Fagen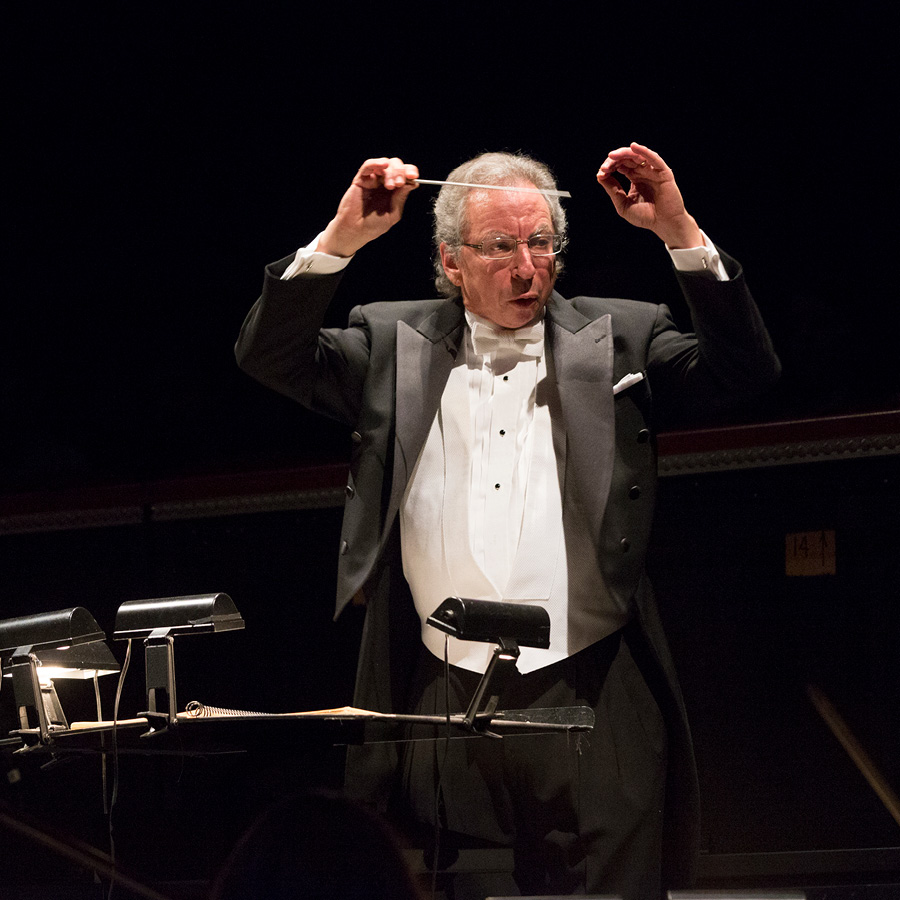 Join us for the return of the German Language Breakfast at the Goethe-Zentrum Atlanta when we'll welcome The Atlanta Opera.
Guest speaker, Maestro Arthur Fagen from The Atlanta Opera, will talk about his career conducting some of the world's most prestigious opera houses and his perspective on Wagner's "Der fliegende Hollaender", which he will be conducting at The Atlanta Opera. Maestro Fagen is fluent in German and has lived in Germany for many years.
Meanwhile, you will enjoy a traditional German breakfast including bread, cheese, cold cut meats and jams along with coffee and juice.
If you're learning German, the language breakfast is the perfect chance for you to practice your skills with fellow students, friends, colleagues and Goethe staff in a relaxed environment.
ADMISSION:
Currently enrolled Goethe-Zentrum Atlanta students: $15.00
Goethe-Zentrum Atlanta / The Atlanta Opera Members: $18.00
Non-Members: $24.00
Please RSVP by Wednesday, October 18, 2017 using the registration link.
About the Speaker:
Arthur Fagen has been the Carl and Sally Gable music director at The Atlanta Opera since 2010, and continues to be in great demand as a conductor of symphony and opera both in Europe and the United States. He is a regular guest at the most prestigious opera houses, concert halls, and music festivals at home and abroad, and his career has been marked by a string of notable appearances including the Metropolitan Opera, Lyric Opera of Chigaco, Staatsoper Berlin, Munich State Opera, Deustch Oper Berlin, and the New York City Opera.
From 1198 to 2001, Fagen was invited regularly to be guest conductor at the Vienna State Opera. On the concert podium, Fagen has appeared with internationally renowned orchestras, including the Baltimore Symphony Orchestra, the Czech Philharmonic, Munich Radio Orchestra, Tokyo Philharmonic, Orchestra de la Suisse Romande, Deustche Kammerphilharmonie, and the RAI Orchestras of Turin, Naples, Milan and Rome. From 2002 to 2007, he was the music director of the Dortmund Philharmonic Orchestra and Opera. In 2008, Fagen was appointed as professor at Indiana University in Bloomington.
A former assistant of Christoph von Dohnanyi (Frankfurt Opera) and James Levine (Metropolitan Opera), he served as principal conductor in Kassel and Brunswick, as chief conductor of the Flanders Opera of Antwerp and Ghent, as music direcor of the Queens Symphony Orchestra, and as member of the conducting staff of the Lyric Opera of Chicago.
Fagen was born in New York and studied with Laszlo Halasz, Max Rudolf (Curtis Institute) and Hans Swarowsky. Fagen has an opera repertoire of more than 75 works and has recorded for Naxos and BMG. The recent Naxos recording of Martinus works was awarded Editor's Choice in the March 2010 issue of Gramaphone Magazine.