Event Calendar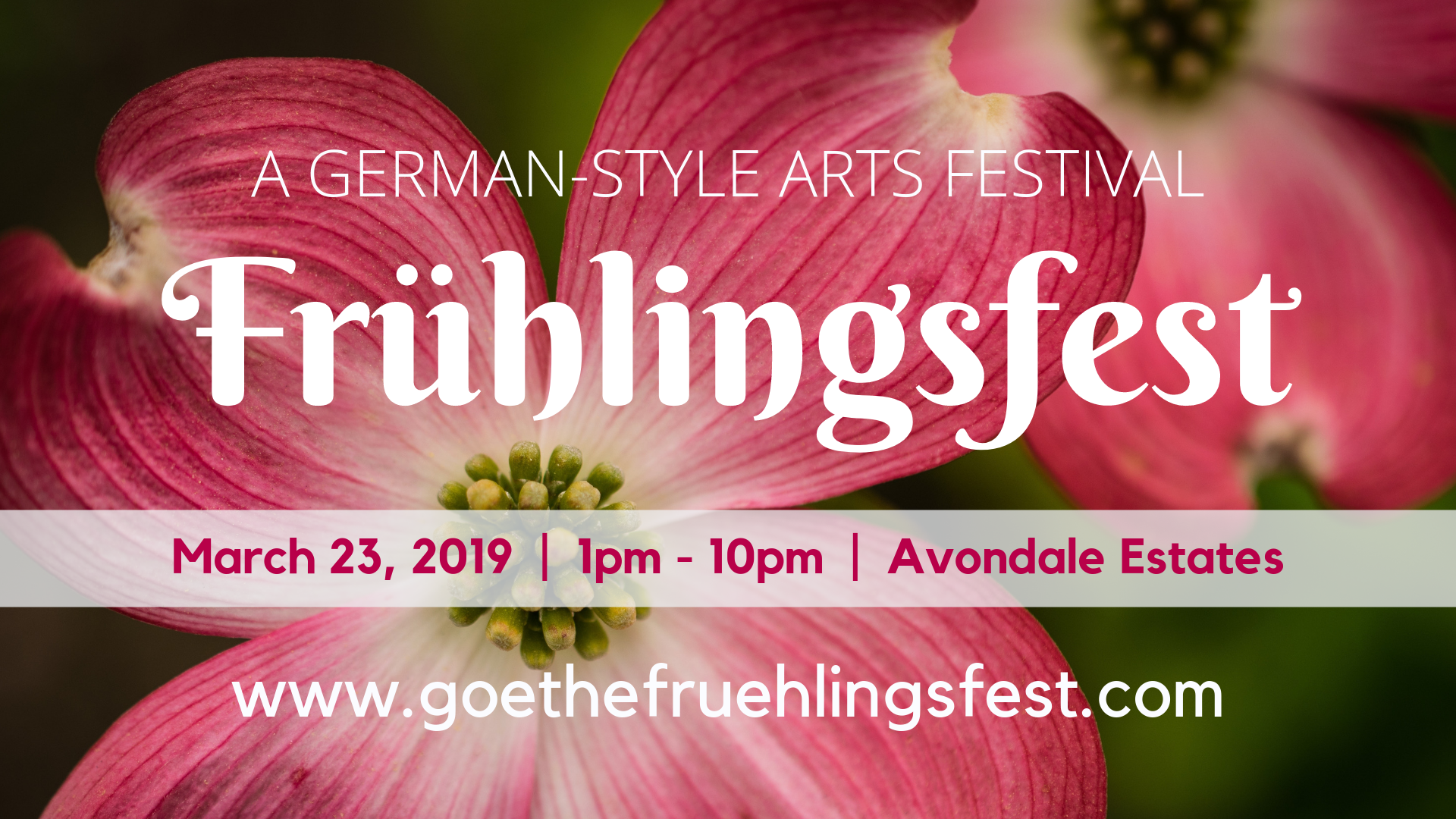 In Germany, Frühling (spring) is a time to be celebrated. As the flowers begin to bloom, we will be celebrating the start of spring with a family-friendly event that combines a German-style festival and many things we love such as art, music, street performers, and food. We will close multiple streets in the downtown area to accommodate the festival and allow for the most possible space for Frühlingsfest activities.
STUDENT ART COMPETITION
Leading up to the festival, we would like to highlight middle and high school students' talents by displaying their Kunst (art) in our auditorium. The theme for the competition is "Frühling in Europa (Spring in Europe)." We are particularly interested in artwork that reflects springtime in Deutschland (Germany), Österreich (Austria), or der Schweiz (Switzerland). We will select between 20-30 pieces to be displayed for the month of März (March).
https://www.goethefruehlingsfest.com/student-art-competition.html
GERMAN
The primary focus of the Goethe-Zentrum is to foster cultural relationships between German-speaking and American people. At the Frühlingsfest there will be many opportunities to learn about the German culture and language at our Bastel-Zelt (Craft tent).
ARTISTS
​We are searching for 100 artists to host booths at the Frühlingsfest. All mediums and experience levels are welcome.
Interested? Then please apply here: https://www.goethefruehlingsfest.com/host-a-booth.html
LOCAL PERFORMERS
In addition to artist booths, we will have performers at every street sharing their talents. From music to mime to living statues, we are open to all performing arts. If you would like to participate please apply here:
https://www.goethefruehlingsfest.com/for-performers.html
STREET FOOD
Food trucks and local restaurants will be serving food and beverages throughout the festival. Each station will have at least one German dish auf der Speisekarte (on the menu), so be prepared to expand your taste buds.
https://www.goethefruehlingsfest.com/for-vendors.html